Wholesale API button rock roller drill bits IADC537 8 3/4" for deep well in the stock from China factory
Main Features 1) Drill Bit Connection made according to API standard. 2) We can adjust the bit size according to your rig. 3) The best result can be obtained by using the steel-tooth bit in the soft stratum. If mining in hard formation, TCI tricone bitis recommended. 4) Proven cutting structures and bearing designs continue to deliver a superior level of performance and reliability. 5) Optimized hydraulics provide increased ROP by efficiently removing cuttings and ensuring engagement of new rock on every cutting structure rotation.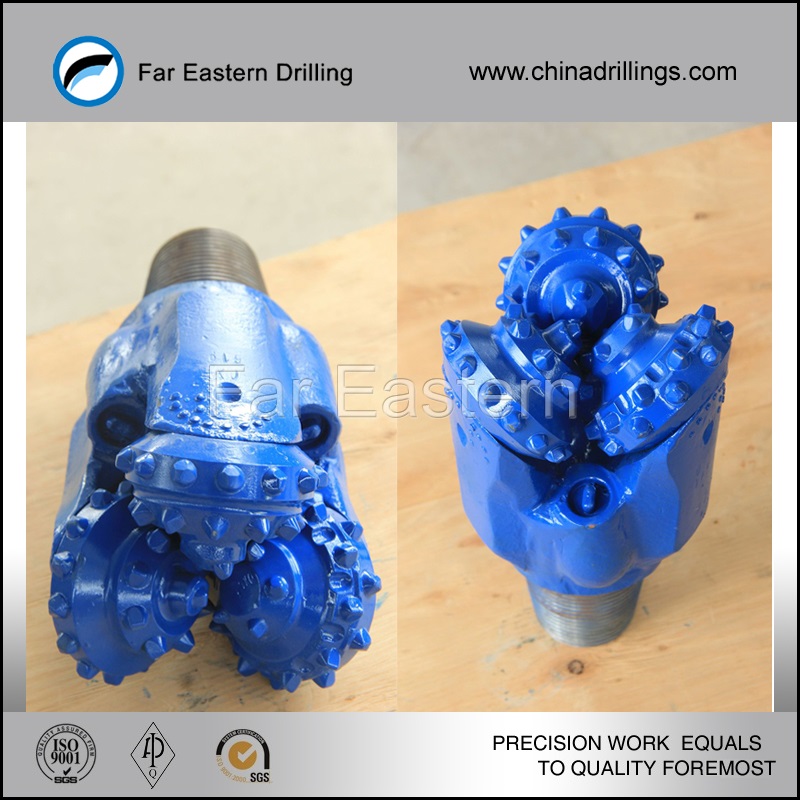 Basical Specification

Size of Rock Bit

8 3/4 inches

222mm

Bit Type

TCI Tricone Bit

Thread Connection

4 1/2 API REG PIN

IADC Code

IADC 537G

Bearing Type

Journal Sealed Bearing with Gauge Protection

Bearing Seal

Elastomer or Rubber/ Metal

Heel Protection

Available

Shirttail Protection

Available

Circulation Type

Mud Circulation

Drilling Condition

Rotary drilling, high temp drilling, deep drilling, motor drilling

Nozzles

Three Nozzles

Operating Parameters

WOB (Weight On Bit)

22,470-49,883 lbs

100-222KN

RPM(r/min)

50~120

Formation

Medium formation with low compressive strength, such as medium, soft shale, medium soft limestone, medium soft limestone, medium soft sandstone, medium formation with harder and abrasive interbeds, etc.