4 5/8" TCI tricone bit is widely used in water well drilling, exploration, HDD pilot hole, foundation piling, it has a central jet hole design, so it is also workable for reverse circulation drilling. The bearing is sealed, the working life is much longer than open bearing roller bits. This type of steel teeth tricone bit has a central hole which is suitable for RC drilling( Reverse Circulation drilling). IADC216 tricone bit could drill harder formations than IADC126, choosing the proper IADC according to hardness of rocks is the first step of high efficiency drilling. Far Eastern Drilling is an API certified factory of tricone roller bit.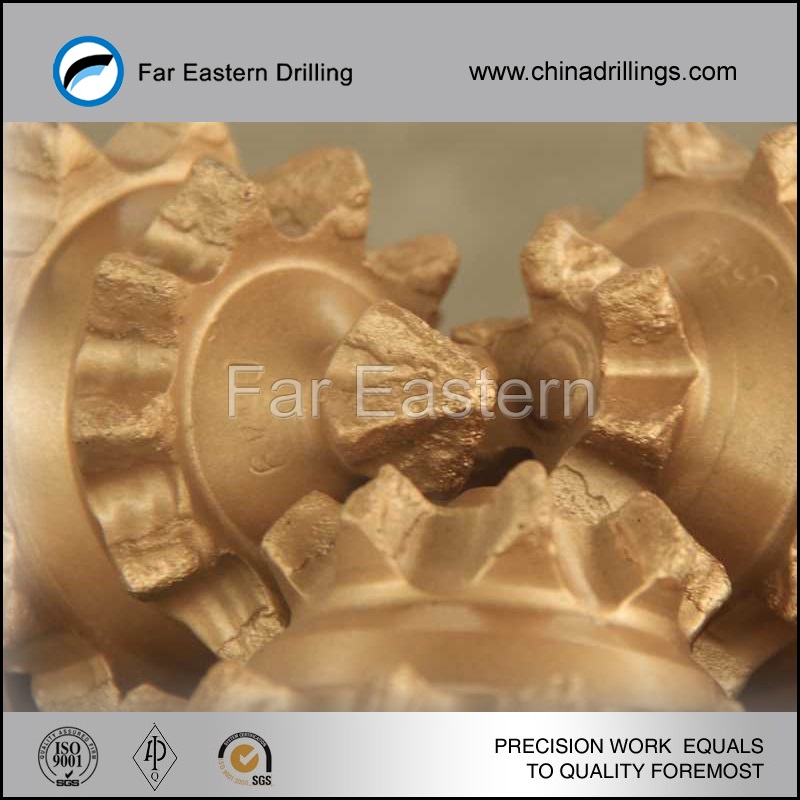 Basical Specification

Size of Rock Bit

4 5/8"
118mm

Bit Type

Steel Tooth Tricone Bit/ Milled tooth Tricone Bit

Thread Connection

2 7/8 API REG PIN

IADC Code

IADC 216

Bearing Type

Journal Sealed Roller Bearing

Bearing Seal

Rubber Seal

Heel Protection

Unvailable

Shirttail Protection

Available

Circulation Type

Mud Circulation

Drilling Condition

Rotary drilling,high temp drilling,deep drilling,motor drilling

Nozzles

Central Jet Hole

Operating Parameters

WOB (Weight On Bit)

7,954-22,537 lbs
35-100KN

RPM(r/min)

60~180

Formation

Soft to medium formations with high compressive strength, such as mudstone,gypsum,salt,soft limestone ,etc.