New Innovation: Pilot Tricone Bit Offers Superior Performance in Challenging Drillings
By:Admin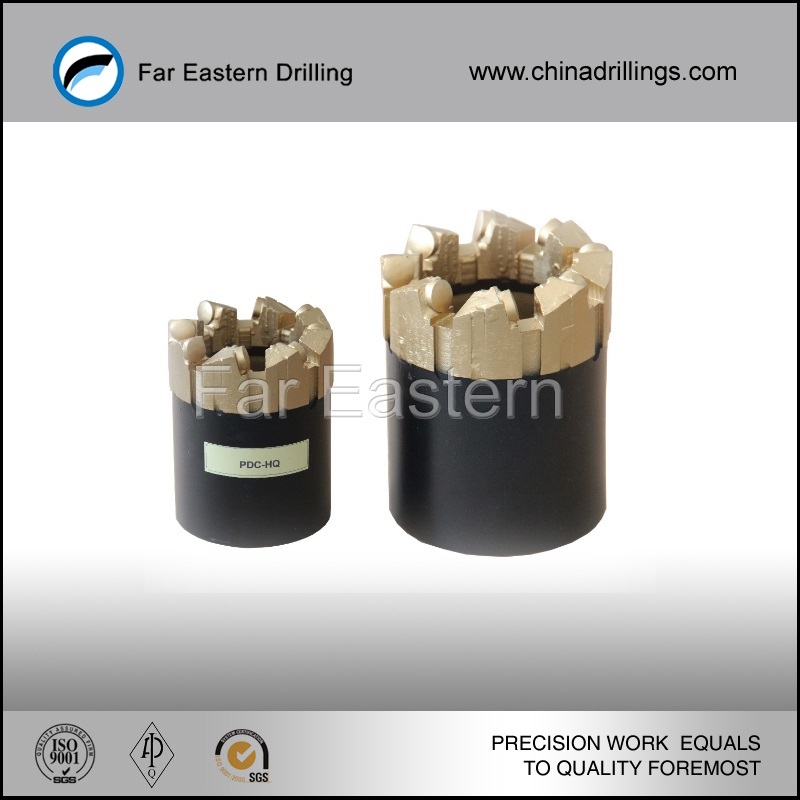 Title: High-Performance Tricone TCI Bit Revolutionizes Drilling Efficiency
Introduction:
In the ever-evolving world of oil and gas exploration, cutting-edge drilling technologies continue to propel the indu
st
ry forward. One such technological marvel is the advanced tricone TCI bit, which has emerged as a game-changer in the drilling sector. With its exceptional performance and superior durability, this innovative bit is revolutionizing the efficiency and productivity of drilling operations across the globe.
Tricone TCI Bit: The Future of Drilling
Tricone TCI (Tungsten Carbide Insert) bits are a specialized type of rotary drilling tool primarily designed for extracting resources from deep beneath the Earth's surface. They are commonly used in the extraction of oil, natural gas, and minerals, where efficient drilling is crucial for maximizing production and minimizing costs. By incorporating cutting-edge design and state-of-the-art materials, these bits are setting new standards for drilling efficiency.
One of the key features that sets tricone TCI bits apart is the use of robust tungsten carbide inserts. These inserts are strategically placed throughout the bit's surface, providing enhanced durability and resistance against the extreme conditions encountered during drilling operations. The use of tungsten carbide inserts ensures that the bit maintains its cutting performance for prolonged periods, reducing downtime and increasing overall drilling efficiency.
Unparalleled Performance and Versatility
Tricone TCI bits offer unparalleled performance and versatility, making them well-suited for a variety of drilling applications. Their robust design enables them to tackle various rock formations, including soft, medium, and hard formations, with exceptional ease. Whether drilling through limestone, shale, sandstone, or even gravel, tricone TCI bits deliver consistent drilling results, maximizing the potential of each drilling operation.
Furthermore, these advanced bits incorporate a unique design that optimizes the distribution of weight and torque, ensuring stability and balance throughout the drilling process. This design eliminates the occurrence of vibrations and the potential for equipment malfunction, allowing for safer and more precise drilling operations. The result is reduced wear and tear on drilling equipment, prolonged lifespan, and significant cost savings.
Environmental Impact and Sustainability
As corporations across the globe recognize the importance of sustainable drilling practices, the tricone TCI bit holds immense potential. By increasing drilling efficiency, these bits help minimize the environmental impact associated with drilling activities. The reduced drilling time results in fewer emissions and energy consumption, thereby contributing to a greener and more sustainable approach to resource extraction.
Companies such as [Company Name] are pioneers in the manufacturing and distribution of high-quality tricone TCI bits, catering to the unique needs of the industry. With a commitment to innovation and customer satisfaction, [Company Name] has gained widespread recognition for their exceptional product quality, reliability, and competitive pricing.
Conclusion
The tricone TCI bit has emerged as a game-changing technology within the drilling industry. With its remarkable durability, unparalleled performance, and versatility, these advanced bits are revolutionizing drilling operations worldwide. By enhancing efficiency, reducing downtime, and promoting sustainable practices, tricone TCI bits are shaping the future of oil and gas exploration.
In collaboration with industry-leading companies like [Company Name], the tricone TCI bit is poised to further transform the drilling landscape, meeting the challenges of today's dynamic energy sector head-on. As technology continues to advance, the tricone TCI bit remains at the forefront, ensuring safer, more efficient, and sustainable drilling practices for years to come.