Far Eastern have 20 years experience,professional R&D new technologies, drawing design,production workers can help us to improve the quality of drill bits. Main products tricone bit(mill tooth and tungsten carbide insert tricone bit) PDC bit(matrix body and steel body PDC bit) hole opener(HDD rock reamer,barrel reamer,etc) drag bit(step drag bit,PDC drag bit,chevron drag bit,etc) accessories(single cone,bit breaker,nozzle ,etc) -WHY CHOSE US- --The first-class engineers of tricone bits and PDC bits --Advanced technology and Equipment, International standard. --R&D center for rock drilling tools, high precision CNC machines, SGS&ISO Certified. --10+ Years & 40+ Countries of service experience. --Optimized solutions for the various requirements.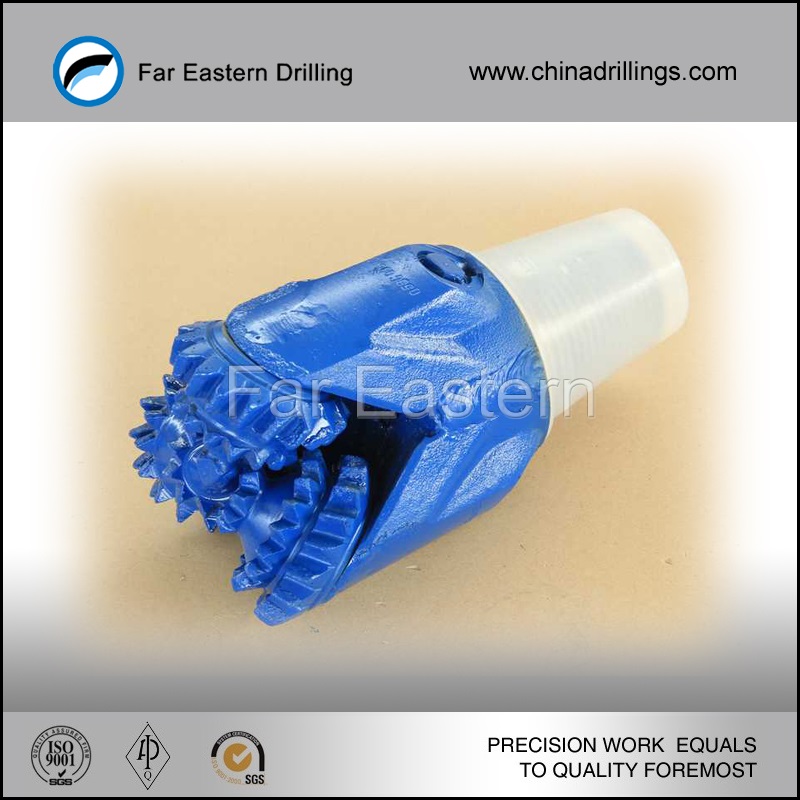 Basical Specification

Size of Rock Bit

7 7/8"

200 mm

Bit Type

Steel Tooth Tricone Bit/ Milled tooth Tricone Bit

Thread Connection

4 1/2 API REG PIN

IADC Code

IADC 216

Bearing Type

Journal Sealed Roller Bearing

Bearing Seal

Rubber Seal

Heel Protection

Unvailable

Shirttail Protection

Available

Circulation Type

Mud Circulation

Drilling Condition

Rotary drilling,high temp drilling,deep drilling,motor drilling

Nozzles

3

Operating Parameters

WOB (Weight On Bit)

13,482-38,199 lbs

60-170KN

RPM(r/min)

60~180

Formation

Soft to medium formations with high compressive strength, such as mudstone,gypsum,salt,soft limestone ,etc.