The tricone drill bit is the most popular drilling bit in the world,it can be widely used for Oil&Gas Drilling,Mining,Water Well,Geological Exploration areas.Our tricone bit divideds into metal sealed drill bit and rubber sealed bit.

1. The C-Center jet can avoid the formation of a ball in the bit, eliminate the fluid area at the bottom of the well, accelerate the upward flow of drilling cuttings and improve ROP.

2. High saturation NBR bearings can reduce sealing pressure and improve sealing reliability. 3. The G-Gauge protection improves the measuring ability and prolongs the service life of the bit. 4. Adding a row of teeth between the rear taper and the outflow to trim the borehole and protect the cone.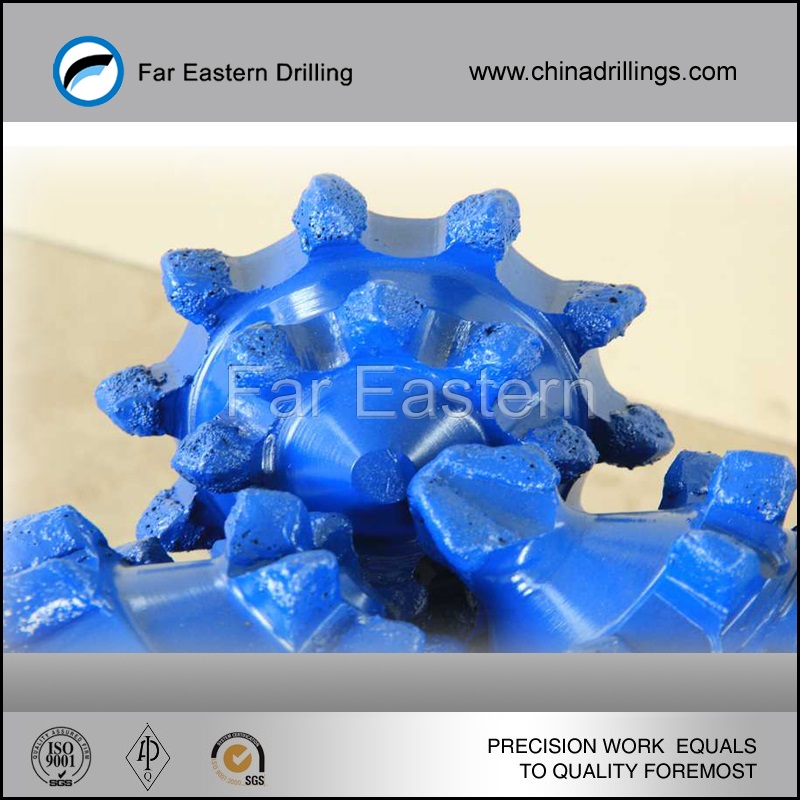 Basical Specification

Size of Rock Bit

6"

152.40mm

Bit Type

Steel Tooth Tricone Bit/ Milled tooth Tricone Bit

Thread Connection

3 1/2 API REG PIN

IADC Code

IADC 126

Bearing Type

Journal Sealed Roller Bearing

Bearing Seal

Rubber Seal

Heel Protection

Unvailable

Shirttail Protection

Available

Circulation Type

Mud Circulation

Drilling Condition

Rotary drilling,high temp drilling,deep drilling,motor drilling

Nozzles

Central Hole

Operating Parameters

WOB (Weight On Bit)

11,909-33,626 lbs

53-150KN

RPM(r/min)

60~180

Formation

Soft formations with low compressive strength and high drillability,such as mudstone,gypsum,salt,soft limestone ,etc.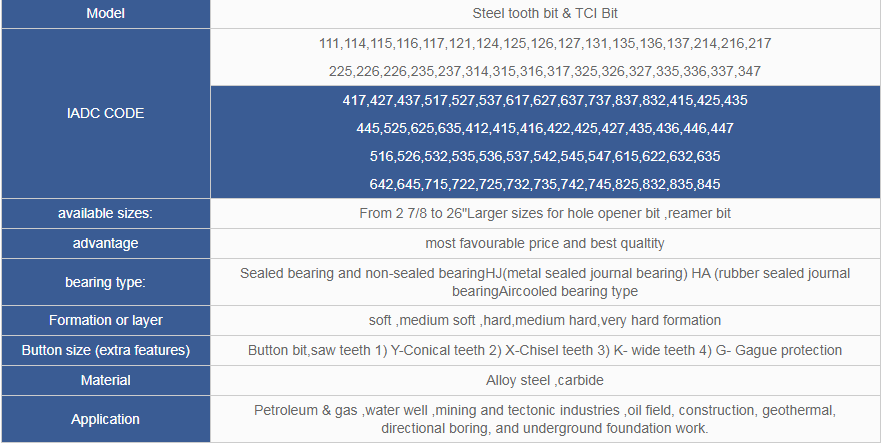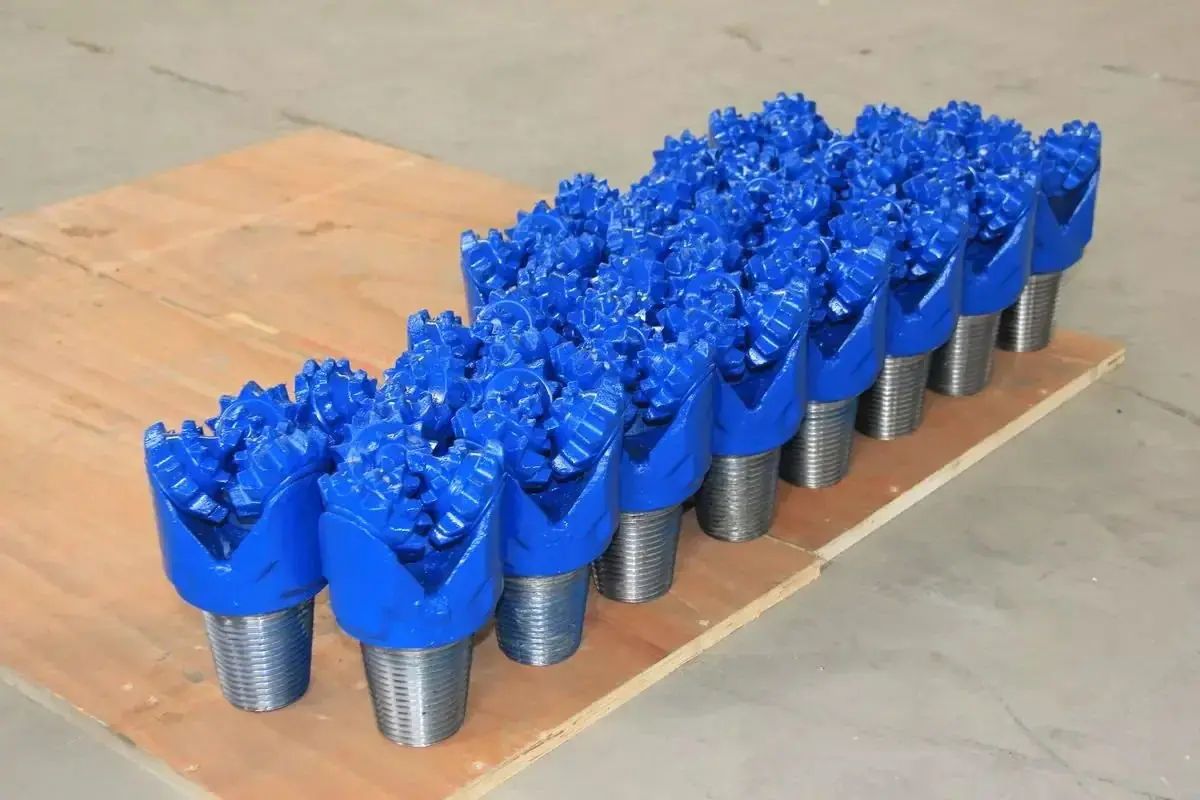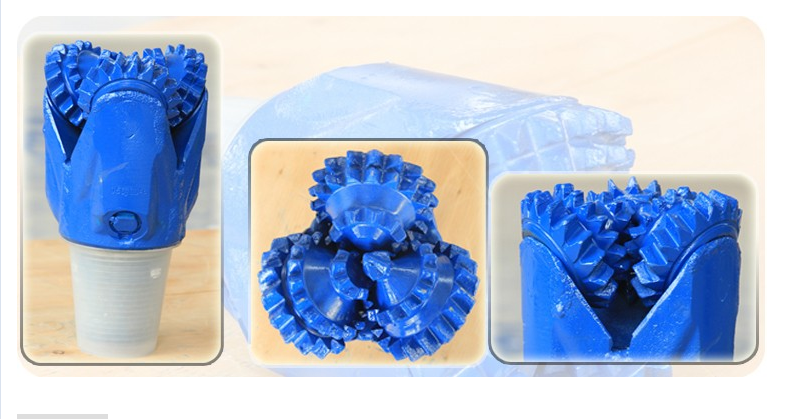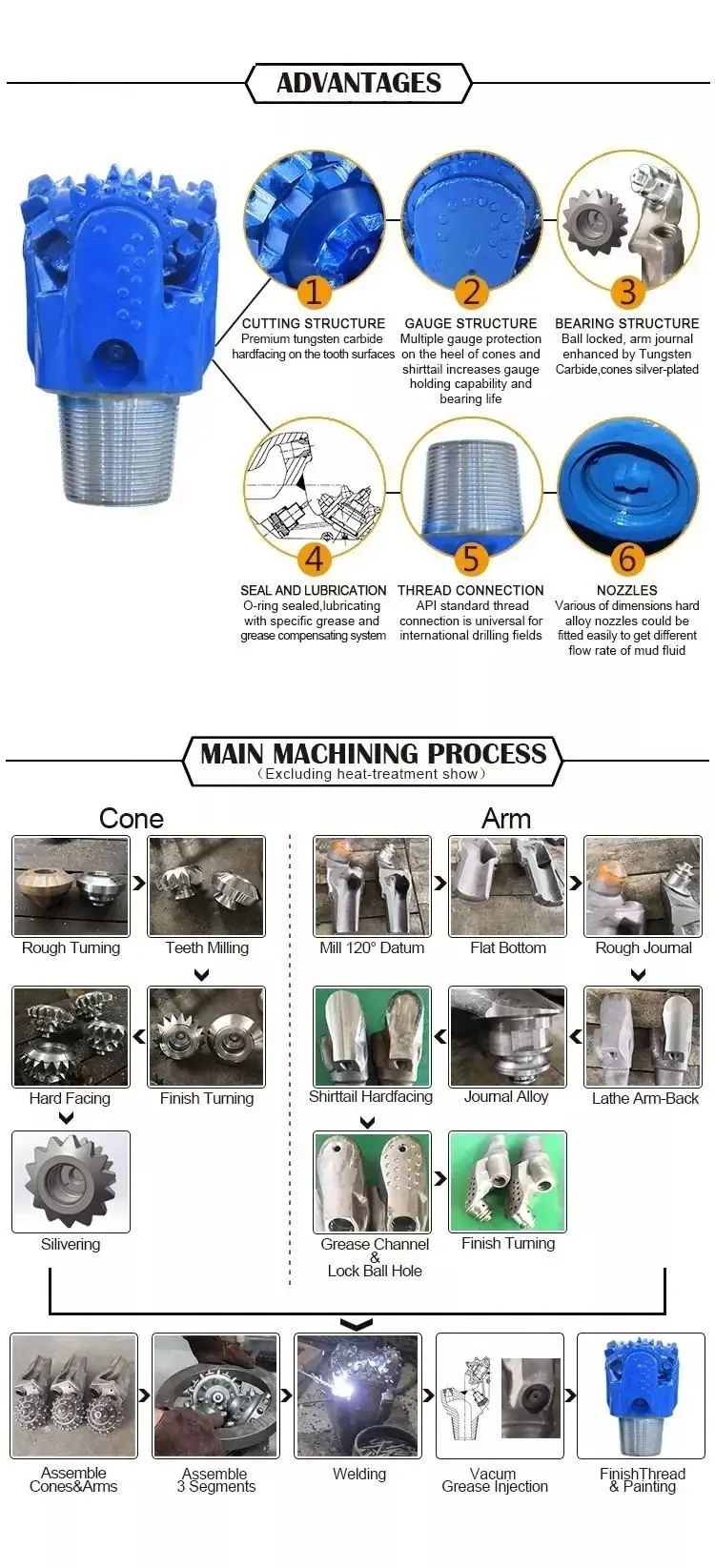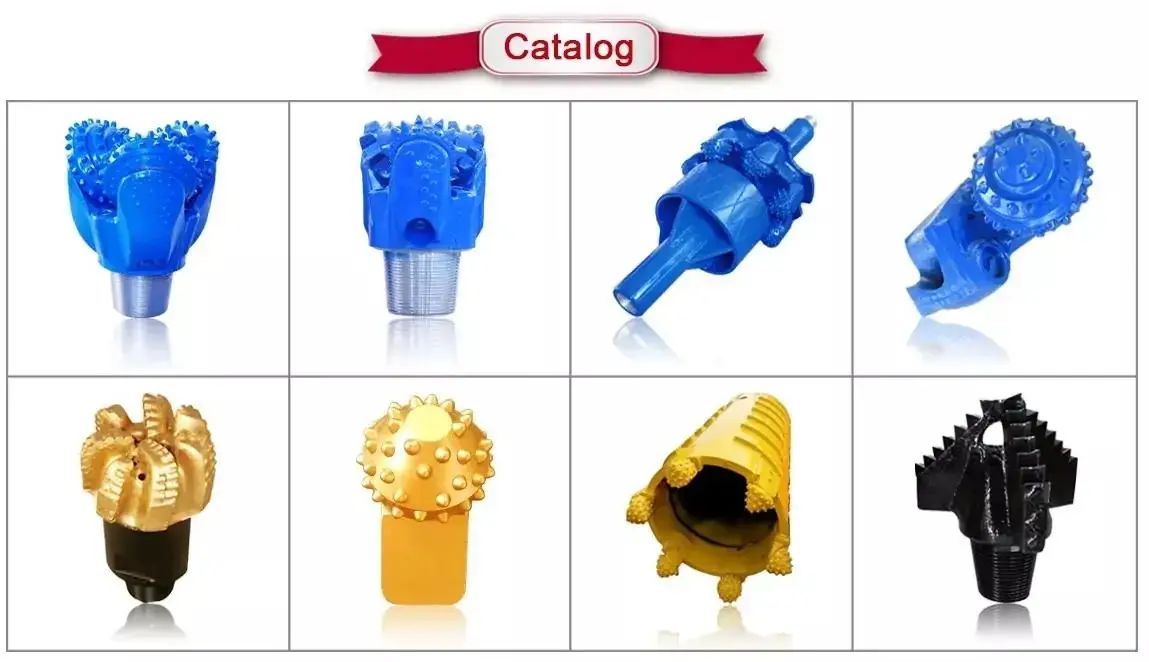 6" Inches Sreel Tooth Tricone Bit IADC126 Soft Formation Well Drilling Choose the correect and suitable IADC code to reach the best cost-effective, we are pleasant to choose the right tricone bits according to your geological information.